Choosing to be an (in)courager
I'm going to be totally honest right now and share that I've been really struggling with one of my teens. The situation has been really hard and there are days when I have wanted nothing but to hide under the covers and wait for things to be OK again.
There are the voices, the lies that tell me it's my fault; I'm a bad mom, if only I had done things differently and so on. And I get tempted at times to buy into the lies. But. . .
Because I serve the God of TRUTH and light I will not go there. I know that I've made mistakes, I know that I'm imperfect but I also know I love my children. I know that there is grace. I know that God can work miracles in any situation. I know that light will never be overcome by darkness or truth by lies.
I know I have been forgiven. I know my sins have been washed away. And so I'm kicking the father of lies in the face and not choosing to hide or pretend or give in to fear and doubt but instead to be an encourager. And an (in)courager. . .
(in)courage is an amazing site that hosts community groups for women throughout the year. Last fall, I co-led a group for moms of teens and I'm doing it again this season because I want to share my experiences and bless others.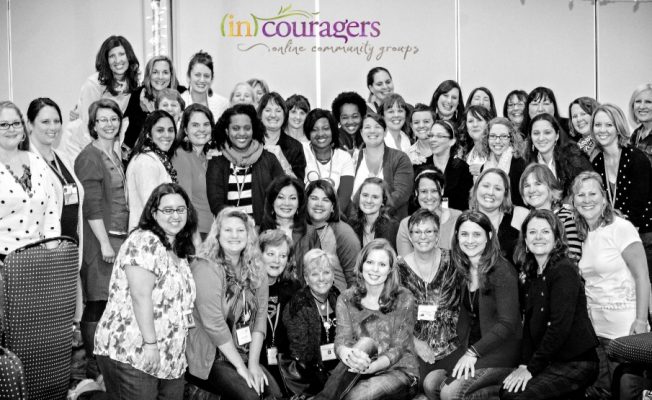 There are over 50 Facebook groups open that you can join. And it's not just for moms; there are marriage groups, singles groups, writing groups, groups for working women, empty nesters and many more. Whatever season of life you're in, there's a group for you.
Friends whatever, that "thing" is you're going through right now? I promise you are not alone.  We are so much stronger in community. Here's the link to the groups page. Check it out.
And if you have teens or have a friend who is a mom of a teen that could use a little bit of love and encouragement right now. . .we'd love to have her join our group.